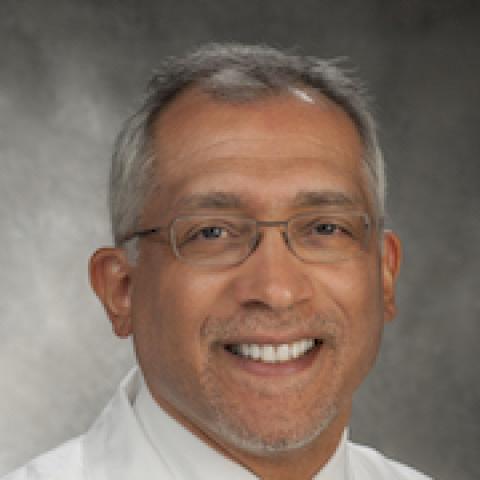 Orhan K. Öz, M.D., Ph.D.
Professor, Radiology
The Wechun Pak Professorship of Bone Biophysics
NE3.232
Phone: 214-645-8595
Email
UT Southwestern faculty profile
Dr. Öz is board certified diagnostic radiologist with a practice specialty of Nuclear Medicine/Nuclear Radiology. He holds a secondary appointment in the Charles and Jane Pak Center for Mineral Metabolism and Clinical Research and is a member of the Joint Biomedical Engineering Graduate Program. Following graduation with the M.D. degree and Ph.D. in biophysics from Stanford University, Dr. Öz came to UT Southwestern and Parkland Hospital for residency training in diagnostic radiology. During his residency he did a postdoctoral fellowship under the guidance of Drs. Phil Tucker and Padmakar Kulkarni where he learned molecular biology and radiochemistry techniques to produce novel molecular imaging probes using metallothionein as a bifunctional chelator and scFv fragments or laminin receptor recognizing peptides as the targeting domains.
Dr. Öz is currently Medical Director of Nuclear Medicine at Parkland Hospital, a large academic public hospital affiliated with UT Southwestern (UTSW). Dr. Öz's current research interests lie in targeted molecular imaging in diabetes and cancer and basic and translational studies on of bone and mineral and fat metabolism, particularly hormonal regulation of these processes. He is also a member of a multi-disciplinary clinical team researching optimal imaging methods for diagnosis and prognosis of diabetic foot infections. His research is tightly integrated with that of Xiankai Sun, Ph.D., and the efforts of the Cyclotron and Radiochemistry Program.
The research program spans the gamut from cell and molecular biology to large animal and human studies and includes molecular imaging probes, genetically engineered mouse and porcine models, anatomic (X-ray, CT, and MR), functional (SPECT and PET) and imaging methods sometimes in conjunction with interventional radiology. Our pancreatic beta cell mass and function imaging program combines novel PET imaging tracers and interventional radiology applied to unique porcine models imaged on clinical PET/CT scanners. We use small animal imaging to assess bone mineral mass and body composition (DEXA), bone microarchitecture (microCT) and to evaluate novel radiotracers for targeted molecular imaging of the pancreas and tumors (PET/CT). We use PET/CT and SPECT/CT along with molecular imaging probes (glucose and lipid analogues) to study hormonal and environmental regulation of fat metabolism.
Quick Links
Contact Us
Department of Radiology
UT Southwestern Medical Center
5323 Harry Hines Blvd.
Dallas, TX 75390-8542
Nicole Paul, MA
Phone: 214-645-8541