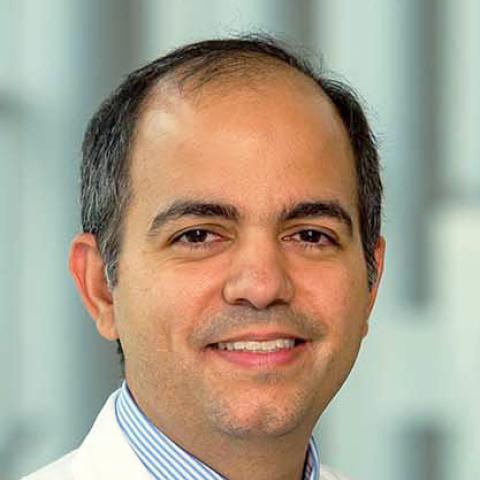 Daniel Costa, M.D.
Interests-Research and Clinical:
Prostate Cancer. Dr. Costa is an abdominal imaging radiologist with expertise in prostate cancer imaging. Specific areas of interest include the role of multiparametric MR imaging in the early detection and characterization of prostate cancer; MRI-ultrasound targeted fusion biopsy of the prostate; registration of histopathologic images with in vivo MRI data; and MRI-guided prostate cancer focal therapy.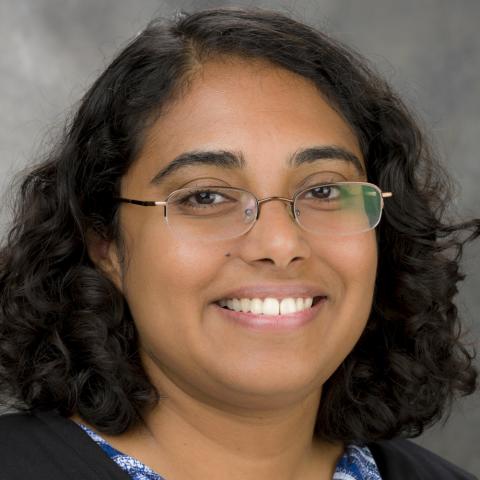 Durga Udayakumar, Ph.D.
Interests-Research:
Radiogenomics; Bone Metastasis; Kidney Cancer; Breast Cancer. Dr. Udayakumar is a cancer biologist with the following research interests: a) Radiogenomics focusing on the utility of multiparametric quantitative MR imaging to predict alterations in molecular and metabolic features of kidney and breast cancer; and b) To understand the molecular drivers of bone metastasis in breast cancer using PET imaging based predictive biomarkers.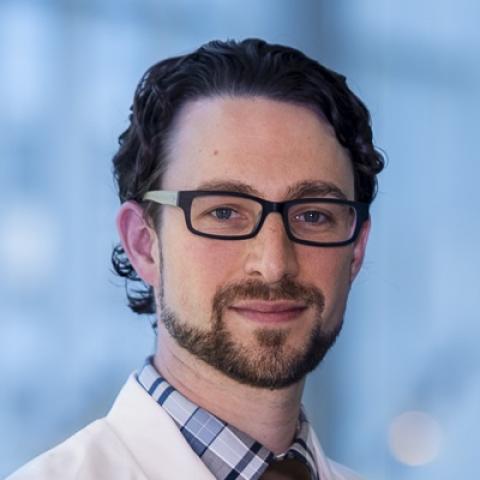 David Fetzer, M.D.
Interests-Research:
Quantitative and Computational Imaging, Multimodality Imaging, Hepatic Fibrosis Quantification, Perfusion, and the Effects of Motion and Physiologic Processes on Quantitative Techniques. Dr. Fetzer's complementary background in imaging science and interest in translational research constitute a foundation for his work in multimodality comparison and quantification, particularly in hepatobiliary, renal, and thyroid imaging.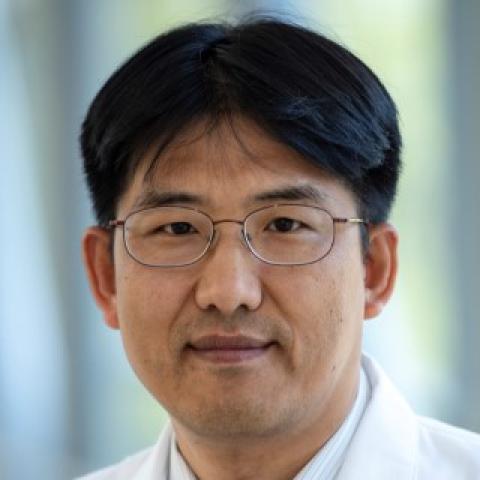 Junyu "Richard" Guo, Ph.D.
Interests-Research:
Deep learning applications in MRI; MRI multi-parametric quantitation; Body MRI free breathing imaging; MR Spectroscopic Imaging applications. Dr. Guo is a MR physicist with expertise in deep learning applications and multi-parametric quantifications in body MRI. His research interest includes applying deep learning techniques to improve clinical diagnosis and staging, developing advanced MRI techniques for multi-parametric quantification and fast free-breathing MR acquisition.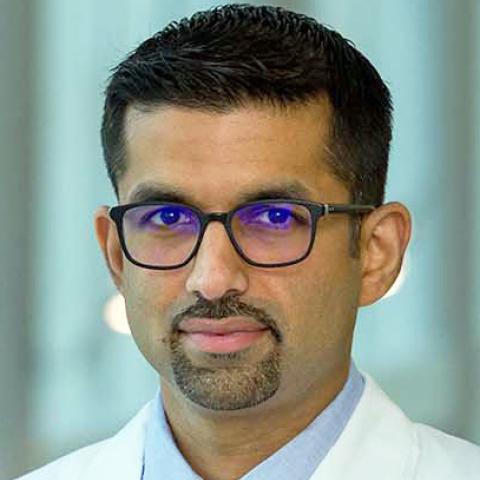 Gaurav Khatri, M.D.
Interests- Research and Clinical:
Hepatobiliary and pancreatic MRI, MRI of Rectal Cancer, Pelvic Floor Imaging, and Imaging in Gastrointestinal Oncology. Dr. Khatri's interest in hepatobiliary MRI stems from his fellowship work in liver MRI, as well as his current association with clinicians as part of the Hepatocellular Carcinoma and GI Malignancy disease-oriented teams. He helped launch the MR Enterography and MR Defecography programs at UT Southwestern. Dr. Khatri serves as the radiology lead for the pancreatic cancer prevention and rectal cancer clinical and research programs at UT Southwestern Medical Center. He works with clinicians and the Body MRI faculty to research and improve MR imaging techniques and applications in those areas.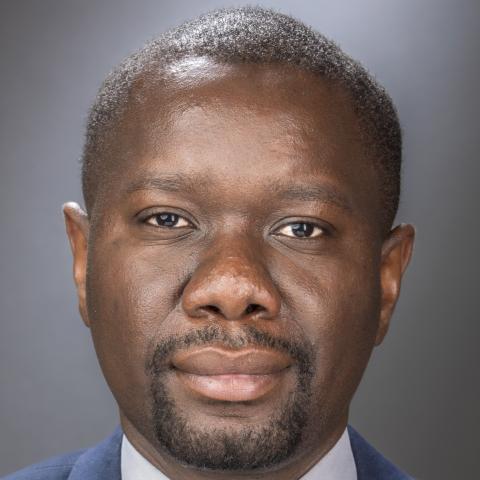 Clive Musonza, M.D.
Interests- Research and Clinical:
Dr. Musonza is a Clinician Scientist-Track Diagnostic Radiology Resident with clinical interests in Body/Abdominal Imaging and nuclear medicine. Research interests include use multi-parametric MR or PET/MR in characterization of tumors. Additional research interests include Imaging Informatics/Machine learning/Artificial Intelligence.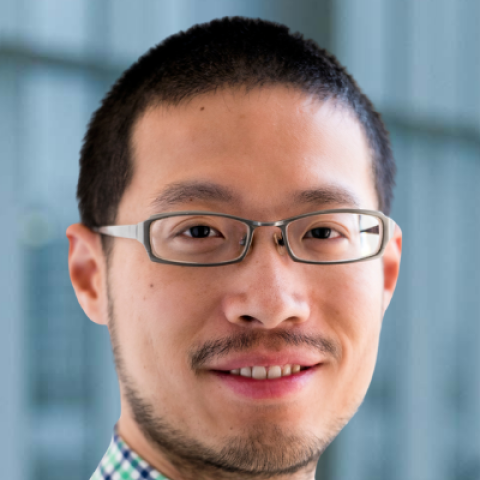 Yin Xi, Ph.D.
Interests- Research:
Study design; Statistical Methodology; Reader agreement and reproducibility; Predictive modeling; Radiomics. Dr. Xi is a statistician with expertise in statistical modeling. His main research focus is the MR imaging-based growth projection and risk stratification of small renal masses.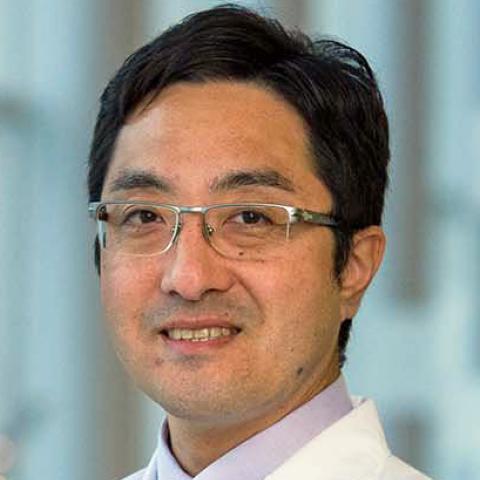 Takeshi Yokoo, M.D., Ph.D.
Interests- Research and Clinical:
MR Imaging, Spectroscopy, and Physics; Quantitative and computational Imaging; Liver Imaging; and Contrast Media Dr. Yokoo is an abdominal radiologist with interest and expertise in liver MR and image analysis/processing. His main research focus is on the development and validation of emerging quantitative MR imaging techniques, such as liver fat, iron, fibrosis, and inflammation.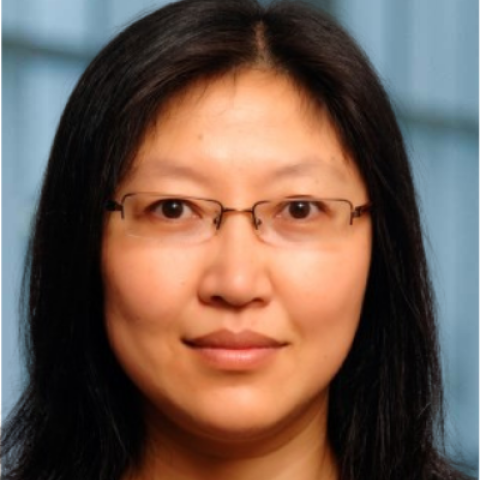 Qing Yuan, Ph.D.
Interests-Research and Clinical:
Application of Advanced MRI and MRS Techniques in Clinical Studies, Quantitative Multiparametric MR Imaging for Cancer Research, Fat Quantification Using MRI and MRS, and Iron Overload Dr. Yuan's research focus is to develop quantitative methods for dynamic contrast enhancement, diffusion, and Oxygen-Enhanced MRI. She works closely with radiologists, fellows, and technologists to improve clinical MRI protocols.