Principal Investigator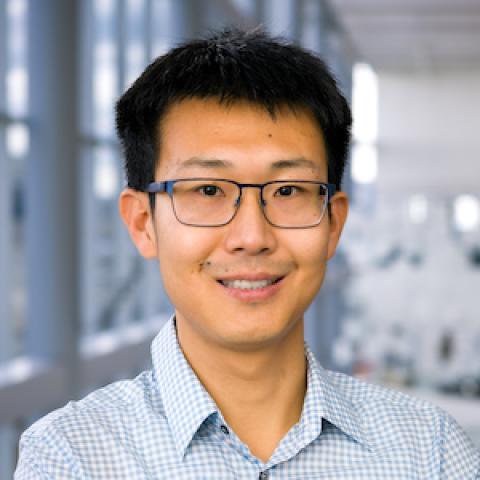 Boyuan Wang, Ph.D.
Assistant Professor
Department of Pharmacology
Undergraduate degree: B.S., Chemistry, Peking University
Graduate degree: Ph.D., Synthetic Protein Chemistry, The Rockefeller University
Postdoctoral Research: Massachusetts Institute of Technology
Boyuan Wang has been committed to unraveling molecular mechanisms of bacterial signaling for more than a decade. In graduate school, Boyuan studied intercellular communication (quorum sensing) in Staphylococcus aureus and reconstituted several underlying regulatory mechanisms of two key biochemical mechanisms in vitro. This work revealed unexpected physiological checkpoints of virulence induction, which provided new insights for anti-virulence drug design.
Boyuan completed his postdoctoral work with Dr. Michael Laub at MIT, where he harnessed photo-crosslinking chemistry to identify new signaling targets of guanosine tetraphosphate (ppGpp), a starvation-induced second messenger. ppGpp is a key physiological regulator universally conserved in the bacterial kingdom and is required for intracellular infection and antibiotic persistence in many pathogenic species.
Boyuan's research showed that ppGpp directly inhibits most purine nucleotide synthesis pathways in  E. coli and that this inhibition permits the synthesis of two proteogenic amino acids following the nutrition downshift, allowing the bacterium to better recover its ability to grow.
Boyuan also discovered the first synthetase of ppApp, the adenosine variant of ppGpp. Intriguingly, Pseudomonas injects this protein into neighboring bacteria, killing them by deadlocking their metabolism.
As a faculty member at UT Southwestern, Boyuan will harness chemical biology approaches to address fundamental problems in bacteriology. The lab will also continue studying how ppGpp drives dormancy and antibiotic persistence in diverse bacteria.