Meet the Principal Investigator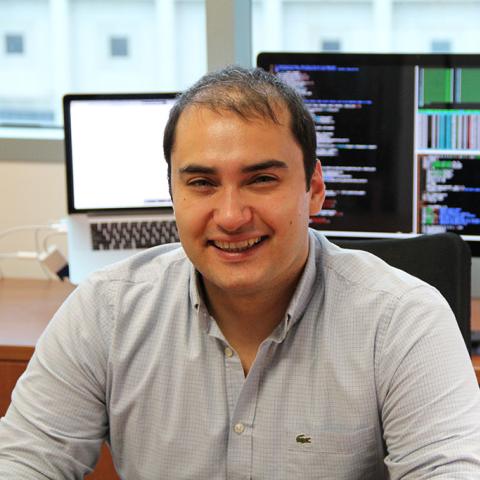 Murat Can Çobanoğlu, Ph.D.
Principal Investigator
Dr. Çobanoğlu received his undergraduate training in computer science (major) and mathematics (minor) from Sabancı University in İstanbul, where he was invited as a recipient of the university's most competitive scholarship. He completed his M.S. in computer science in the same institution, supported by a prestigious fellowship from the Scientific and Technological Research Council of Turkey. Subsequently, he attended the Carnegie Mellon University – University of Pittsburgh Joint Ph.D. Program in Computational Biology where he worked on using probabilistic latent factor models for drug-target interaction predictions, among other subjects. While there, he also received an Outstanding Academic Achievement Award. Dr. Çobanoğlu and the only other award recipient in their cohort, Aaron Wise, Ph.D., started a company after graduation, called Accelerated Informatics Inc. There, they built the prototype of a computational drug-discovery engine that could identify potential hits with 103- to 104- fold efficiency improvement over standard brute-force screening methods.
Recognizing the need for lab validation of this platform, Dr. Çobanoğlu directed his enthusiasm for revolutionizing drug discovery into academia, joining the Lyda Hill Department of Bioinformatics as the inaugural UTSW Distinguished Fellow. He is working on integrating machine learning into drug discovery to create novel integrated computational/experimental drug discovery approaches. Outside of work, he is proud to be a member and frequent visitor of the Dallas Museum of Art, and an épéeist.
Current Lab Members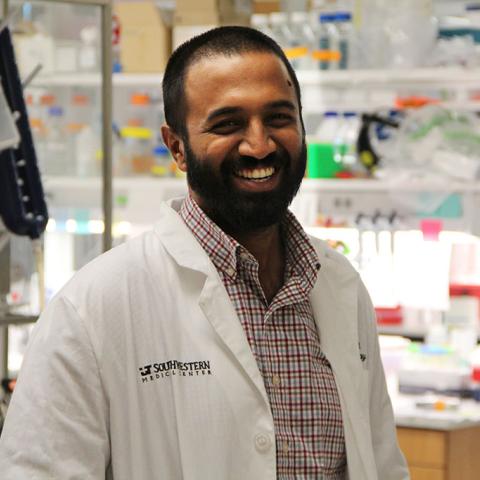 Vasanth S. Murali, Ph.D.
Postdoctoral Fellow
Dr. Murali was born and raised in India. He received his B.E. in Biotechnology from Visvesvaraya Technological University in 2008. He then moved to the University of Texas at Dallas where he acquired his M.S. in 2011 and Ph.D. in 2015 in Molecular and Cell Biology. His graduate work focused on quantitative and sub-cellular location studies on the use of folic acid-targeted carbon nanotubes in thermal ablation cancer therapies. In 2016, he joined UT Southwestern Medical Center as a postdoctoral fellow where he holds a joint appointment with the Danuser and Çobanoğlu Labs.
Dr. Murali currently works on developing 3D-imaging-based functional assays for assessing drug activity. This will allow him to test known associations and novel predictions and investigate drug targets for mechanistic studies and in vivo efficacy. Outside of the lab, Vasanth enjoys traveling and riding his motorcycle.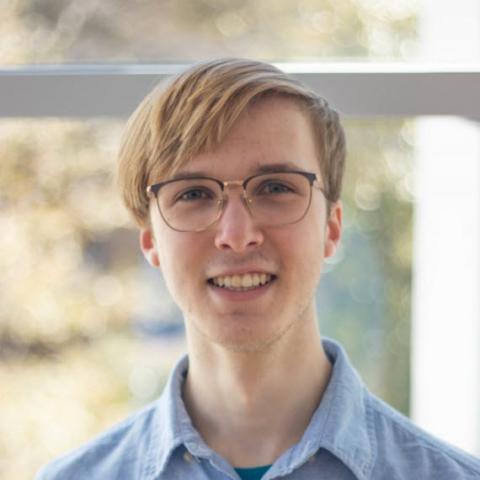 Kevin VanHorn, B.S.
Computational Scientist
Kevin VanHorn is currently pursuing an M.S. in Computer Science at the University of Texas at Dallas through a 5-year degree program. For his B.S. in Computer Science, he was awarded the Terry Scholarship at the same institution, granting him a full ride to any of 13 Texas universities.
Under the guidance of Dr. Çobanoğlu, Kevin VanHorn is developing visualization and lossless compression solutions for bioimages. His primary project involves data elimination in high-bit-depth images for fast retrieval of arbitrary rasters. He has also developed a deep learning development environment for virtual reality educational use. Kevin has worked in UI Design & illustration at BALANCED Media|Technology to assist in drug discovery through gaming and crowd computing. He has also developed creative content in 2D and 3D mediums for the University of Texas at Dallas, MDPM Consulting, Amitea, and Camp Kesem. Kevin has created multiple games and prototypes in Unity and Unreal Engine and is founding an independent game studio as the lead developer in art, programming, and music.
Kevin VanHorn has been heavily involved in Camp Kesem, an organization that provides a week-long summer camp for children with a parent affected by cancer. There he has served as a photographer at multiple chapters and as an Operations Coordinator, among other positions, for the University of Texas at Dallas. Kevin also volunteers weekly at Beaver Technology Center to teach 4-5th grade students through Minecraft mod, Polycraft.
Lab Alumni
Viren Amin Ph.D.
Viren Amin completed his B.S. in biochemistry from Rutgers University in 2008 and received his Ph.D. in Human Genetics with a focus in computational biology from the Baylor College of Medicine in 2016. In his graduate studies, he used computational tools to study the patterns of epigenomic programming across the human cell and tissue types. As a postdoctoral researcher at UTSW, Amin developed machine-learning algorithms to improve the high-throughput screening of drugs. Dr. Amin's next position after training was as Bioinformatics Lead at Baebies Inc., Durham, North Carolina.