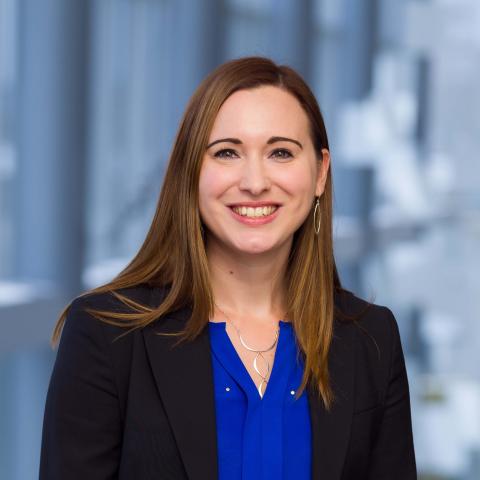 Katherine J. Wert, Ph.D.
Dr. Wert was born and raised near Seattle, WA, where she fell in love with the complexities of medicine and medical research during her volunteer services at Harborview Medical Center. She completed a Bachelor of Arts degree with a major in Biology and minors in Chemistry and Spanish at Covenant College in Lookout Mountain, GA.
Dr. Wert earned a Master of Science degree in Human Clinical Nutrition at Columbia University in New York, NY. She completed her thesis on mouse pluripotent stem cell differentiation to retinal pigment epithelial cells and their transplantation into the subretinal space to rescue vision in mouse models with retinal degenerative disease, under the mentorship of Dr. Stephen H. Tsang in the department of Ophthalmology.
Dr. Wert earned her Ph.D. in Nutrition and Metabolic Biology under the mentorship of Dr. Stephen H. Tsang at Columbia University. Her main research project was on AAV gene therapy for retinitis pigmentosa, targeting the rod photoreceptor cells of the eye. At this time, she also gained expertise in the development of mouse models for ocular diseases, such as proliferative diabetic retinopathy and autosomal dominant neovascular inflammatory vitreoretinopathy (ADNIV).
She completed a post-doctoral fellowship in the laboratory of Dr. Rudolf Jaenisch at the Whitehead Institute for Biomedical Research (WIBR) in Cambridge, MA. At WIBR, she worked on human pluripotent stem cells, gene editing, and the transplantation of these human cells into developing mouse embryos for the creation of interspecies chimeras to study human developmental diseases and cancers.
She then transferred back to the field of Ophthalmology and completed a post-doctoral fellowship under Dr. Vinit B. Mahajan at Stanford University. She continued her exploration of therapeutics for retinitis pigmentosa, metabolic rescue of the photoreceptor cells, and the creation of mouse models and human stem cells for inherited forms of retinal dystrophies.
Dr. Wert joined the UT Southwestern faculty in the departments of Ophthalmology and Molecular Biology in October 2019.
Dr. Wert is also a faculty member of the Hamon Center for Regenerative Science and Medicine (CRSM), the Peter O'Donnell Jr. Brain Institute (OBI), and the Neuroscience and Genetics, Development and Disease (GDD) Graduate Programs at UT Southwestern.