Meet the Principal Investigators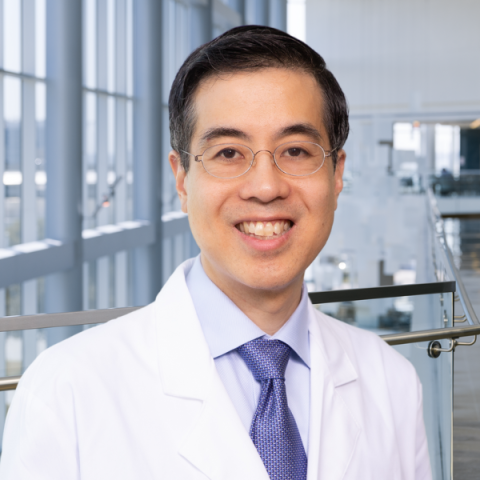 Thomas J. Wang, M.D.
Professor and Chair
Internal Medicine
Thomas Wang, M.D., is Professor and Chair of the Department of Internal Medicine at UT Southwestern Medical Center. 
Originally from Boston, Massachusetts, Dr. Wang holds a bachelor's degree from Harvard College in Cambridge. He earned his medical degree at Harvard Medical School in Boston, and received internal medicine residency training, followed by advanced training through a fellowship in cardiology, both at Massachusetts General Hospital.
Previously, Dr. Wang was Director of the Division of Cardiovascular Medicine at Vanderbilt University Medical Center in Nashville, Tennessee, where he held the Gottlieb C. Friesinger II, M.D. Chair in Cardiovascular Medicine. Prior to becoming a Professor at Vanderbilt, Dr. Wang served on the faculty at Harvard Medical School, first as an Assistant Professor for three years, and then as an Associate Professor for four.
Dr. Wang's clinical and translational research focuses on preclinical cardiovascular disease, obesity, and metabolism. His research has received more than $44 million in grant funding, and he is a co-inventor of five awarded or pending patents. Dr. Wang's work has been published in numerous medical journals, including the New England Journal of Medicine and the Journal of the American Medical Association, and he has delivered scores of invited presentations.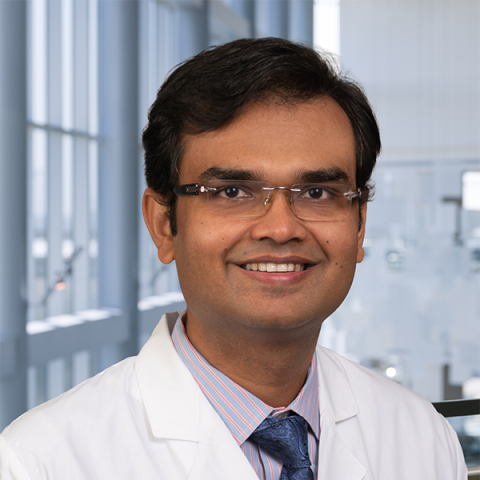 Ambarish Pandey, M.D., M.S.C.S.
Assistant Professor of Internal Medicine
Division of Cardiology
Ambarish Pandey, M.D., is an Assistant Professor in the Department of Internal Medicine at UT Southwestern Medical Center and a member of its Division of Cardiology. He specializes in preventive cardiology and heart failure with preserved ejection fraction.
Dr. Pandey earned his medical degree at the All India Institute of Medical Sciences. He completed both his residency in internal medicine and fellowship in cardiology at UT Southwestern. He also holds a master's degree in clinical sciences from UT Southwestern.
Dr. Pandey's research is focused on predicting and preventing heart failure at a population level. His work has particularly focused on lifestyle risk factors such as obesity and physical inactivity as potentially modifiable targets for prevention of heart failure. He is developing novel screening strategies that can identify the individuals at highest risk for heart failure and target them with effective preventive interventions.
His investigations have led to more than 100 publications in peer-reviewed journals. Additionally, he has presented his findings at scientific conferences throughout the United States.
In 2018, he was named a Texas Health Resources Clinical Scholar, an award that supports his ongoing research.
At UT Southwestern, he serves as Associate Program Director for Internal Medicine Residency Research. He also serves as attending physician in cardiology and echocardiology for rotating graduate students.
Dr. Pandey's interests outside of medicine include his family, cricket, and movies.
Current Lab Members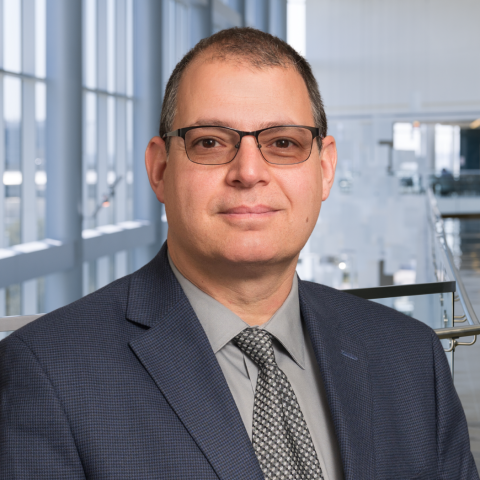 Michael Mitakidis, M.D.
Instructor of Internal Medicine
Division of Cardiology
I serve in the capacity of Instructor and CMRU Administrator, focusing on managing clinical research and developing our wet lab and biorepository operations. Originally from South Africa, I received my medical degree from the School of Medicine at University of Pretoria and then post-graduate studies in primary emergency care, tropical medicine, aerospace medicine, family medicine, and healthcare management. Prior to joining the UT Southwestern faculty, I served as Medical Director for International-SOS and Deputy Director of Hospital Services for Singapore's Ministry of Health. I also served as Science and Medicine Advisor for the American Heart Association in Dallas, and Director of Clinical Education and Development for Christus Health. I enjoy spending time with family and friends, as well as cooking, art, and table tennis.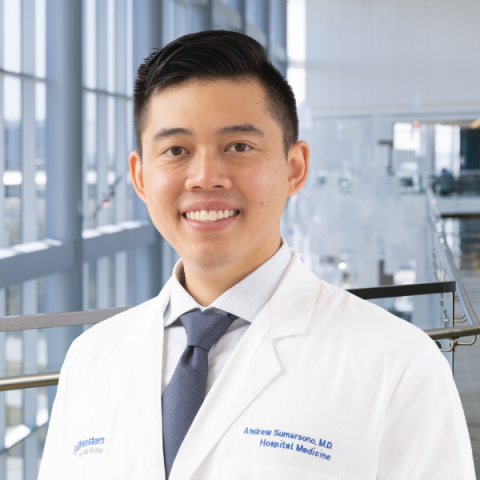 Andrew Sumarsono, M.D., M.P.H.
Assistant Professor of Internal Medicine
Division of Hospital Medicine
I obtained my undergraduate and medical degrees from the University of California- Los Angeles and completed internal medicine residency at the University of Texas Southwestern Medical Center. Following my residency, I joined UT Southwestern Faculty as an Assistant Professor of Internal Medicine, Division of Hospital Medicine. I conduct clinical work at Parkland Memorial Hospital, where we care for a low-income and racially diverse patient population. Fueled by my clinical experiences, my research interests have gravitated to understanding social determinants of health, heart failure, and related clinical trials. I am working on a randomized study evaluating the benefit of a polypill intervention in low-income populations with heart failure. Additionally, I am conducting a study to measure the burden of social determinants in patients hospitalized with heart failure, with the hopes to identify and intervene upon the most impactful factors.
Research Focus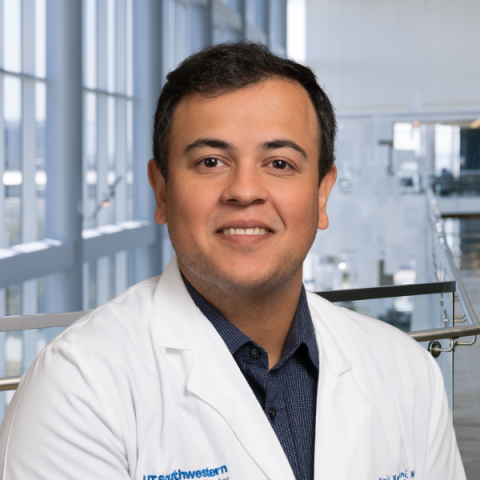 Neil Keshvani, M.D.
Cardiology Fellow
I am a Cardiology fellow at UT Southwestern and a post-doctoral research fellow in the CardioMetabolic Research Unit. I have an interest in pragmatic clinical trials and health services research within cardiology. I have been at UT Southwestern since 2016 and completed my internal medicine training, chief residency, and cardiology fellowships here. I am also concurrently enrolled in a Master's Program in Biomedical Informatics. Outside of work, I enjoy spending time with my wife and 2-year-old daughter, reading, traveling, and college basketball.
Research Focus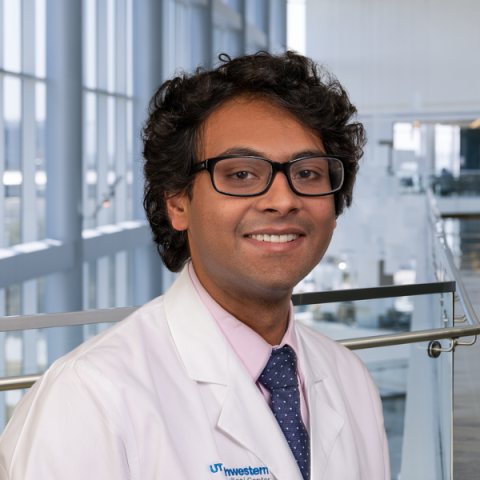 Vinayak Subramainian, M.D.
Clinical Research Fellow, PGY-3
I am a clinical research fellow in the CMRU. My clinical and research interests are in Heart Failure with preserved Ejection Fraction (HFpEF) and the use of health technology solutions to improve the care of patients with cardiovascular disease. I had the opportunity to be the inaugural UT-StARR fellow under the NIH sponsored -R38 grant (Mentors: Dr. Thomas Wang, and Dr. Ambarish Pandey). I joined the CMRU for dedicated research experience after completing one year of clinical residency in 2021. During my research years I have been involved with multiple heart failure clinical trials which include both pharmaceuticals' studies and novel digital health interventions to augment care for patients. I completed an undergraduate degree in biomedical engineering from NC State University and completed my Doctor of Medicine from the University of North Carolina Chapel Hill. I came to Dallas for Internal Medicine training and plan to pursue a subspeciality fellowship in Cardiology. Outside of work I am interested in political history, progressive rock music and rediscovering cult and classic movies and shows.
Research Focus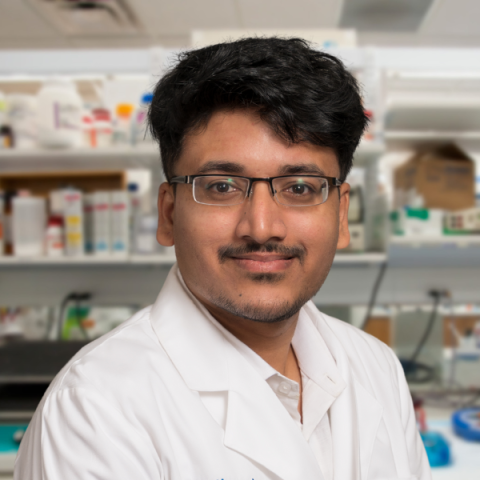 Aditaya Nagori, Ph.D.
As a postdoctoral researcher at CMRU, I have a passion for improving medical outcomes and creating better health systems using technology. My current work focuses on developing multi-modal approaches for cardiovascular risk prognostication, which I believe will have a significant impact on patient care. I have also gained valuable experience in healthcare informatics and artificial intelligence for healthcare, which has allowed me to build data science pipelines and develop proficiency in AI for medicine and statistical modeling.
I am grateful to have had the opportunity to contribute to various collaborative projects and to develop and deploy healthcare apps. These experiences have given me a better understanding of the challenges in the healthcare and how technology can be utilized to improve patient outcomes.
Research Focus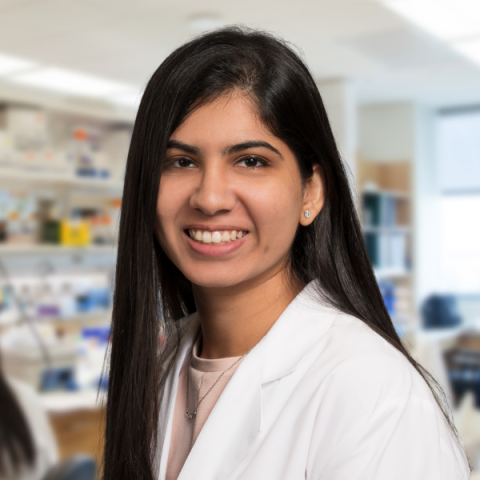 Lajjaben Patel, MBBS
Postdoctoral Researcher
I trained as a doctor from the All-India Institute of Medical Sciences, New Delhi. During my medical school, I served as the Science Society secretary and worked to improve research opportunities for MBBS students. I also contributed to research projects involving telemedicine use during the COVID-19 pandemic and risk factors for the development of mucormycosis following COVID-19 infection. To grow as a researcher, I decided to join the phenomenal CMRU team. My focus here as a postdoctoral researcher is on the epidemiology of heart failure with preserved ejection fraction and developing novel approaches to the prevention and management of heart failure among older adults. My career goal is to become a physician-scientist and work in the field of implementation science. To unwind, I usually like to watch sitcoms, dance to Garba songs, participate in medical quizzes, explore new restaurants and occasionally, try an adventure sport!
Research Focus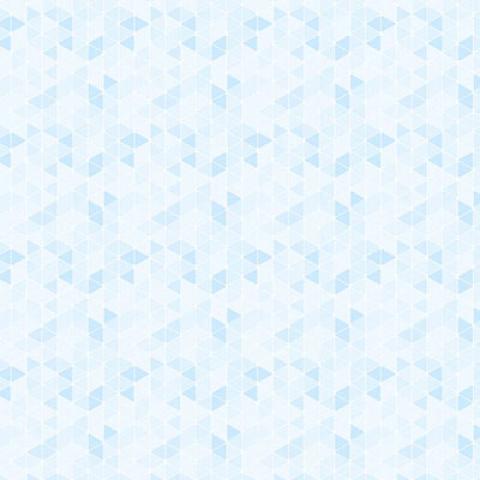 Ayushi Vashisht, BTech., MSc., MS.
Clinical Research Coordinator II
I am the lead clinical research coordinator in the CMRU. Currently, I serve as project manager of the CMRU's portfolio of heart failure with preserved ejection fraction (HFpEF) trials. These include Phase II, and Phase III pharmaceutical and NIH sponsored trials. I have an extensive background in molecular biology and analytical methods used for cell, animal and human research. Before joining the CMRU I worked in academic research labs in University of Kansas Medical Center in reproductive biology. Outside of work I enjoy baking and traveling.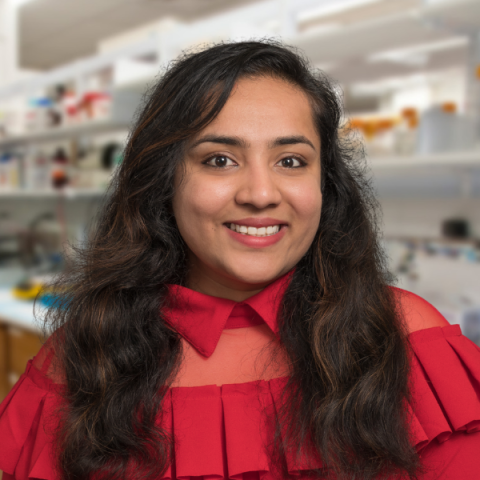 Sujitha Vasireddy, MHI, Pharm-D
Clinical Research Coordinator II
I am a qualified health professional working as a lead clinical research coordinator in CMRU, tasked with the management of different clinical trials. I completed my Doctor of Pharmacy (Pharm-D) at Rajiv Gandhi University of Health Sciences, Bangalore and graduated with a master's degree in Information Science with a major in Health Informatics from University of North Texas. I have hands-on experience in the delivery of patient care and management of high-quality healthcare data from project start-up to closeout. I also serve as an administrative and project lead for the Evidence-Based Management of Heart failure with Reduced Ejection Fraction (Polypill) Trial. My work focuses on coordinating multiple clinical research projects which includes sponsor, as well as NIH funded projects. I am committed to teamwork and have a positive attitude. l like to play with my furry dog friend in my free time.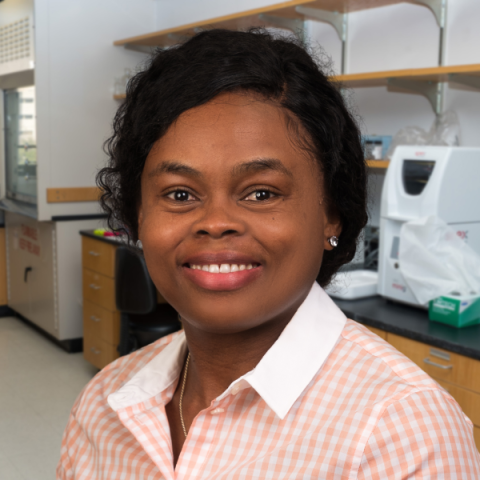 Elviche Lenou, MS, BS
Senior Research Associate
I am Elviche Tsakem, Senior Research Associate, received my MS in Medical Biotechnology from the Technical University of Berlin, Germany. After my graduation, I joined Vanderbilt University, where I studied the role of 'arrestin' in different mouse models and provided technical assistance in generating mouse model of the Parkinson's disease and dementia. In subsequent assignments at the research institutes of Baylor and UTSW, a wide-ranging support was provided in immunology research and management of the procurement and supply chain for the labs. In joining the CMRU group in Winter 2022, I'm very excited to work on translational research, focusing particularly on preclinical cardiovascular diseases as well as establishing and maintaining a biobank for future research.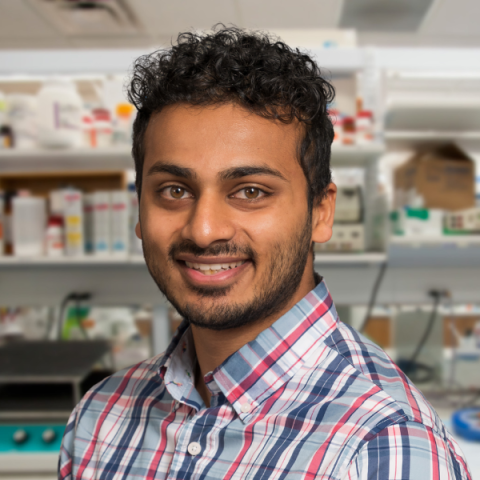 Nidhish Lokesh, BS
Medical Student Researcher
I grew up and went to school in the DFW area, graduating from UT Dallas with a B.S. in Biochemistry and attending UT Southwestern for Medical School directly after. Currently on a gap year between my 3rd and 4th year of medical school, I joined the lab to do a deeper dive into academic cardiology. In my free time I love playing basketball, traveling, writing, and reading.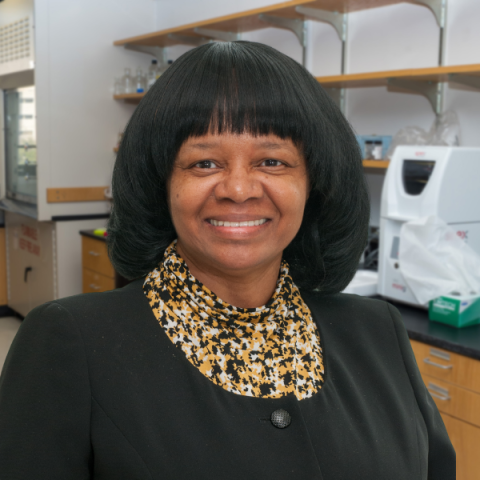 Barbara Green
Sr. Administrative Associate
I am the Administrative Assistant for CMRU. I have been supporting the team for over a year. I am very down to earth and easy-going person. I have a Bachelor of Science (BS) degree and Event Planning Certification. I love my job, planning events, spending time with family, art and of course shopping.
Our team is a fun and collaborative group
We're always looking to recruit motivated researchers.