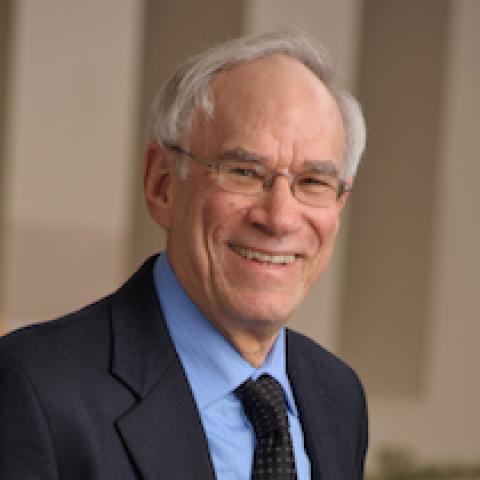 Frederick Grinnell, Ph.D.
Robert McLemore Professorship in Medical Science
Distinguished Teaching Professor
Department of Cell Biology
Ethics in Science and Medicine Program
AAAS Fellow, Section on History and Philosophy of Science
Career trajectory at UT Southwestern
1970 - Postdoctoral Fellow in Biochemistry and working at Dallas VA Hospital
1972 - Assistant Professor of Cell Biology
1977 - Associate Professor of Cell Biology
1981 - Professor of Cell Biology
1881 - Visiting Fellow at Yale University (Biology and Philosophy)
1984 - Meyerhoff Visiting Professor, Weizmann Institute, Rehovot, Israel
1988 - Forchheimer Visiting Professor, Hebrew University, Jerusalem, Israel
1998 - Founded (with John Sadler) the UTSW Ethics in Science and Medicine Program
1990 - Visiting Scholar, The Hastings Center, Briarcliff Manor, NY011
2006 - President, UT Southwestern Faculty Senate
2013 - Appointed Robert McLemore Professor of Medical Science
Early Career Mentors
Chemistry major at Clark University (A.B., 1966); senior research work with Gerson Kegeles.
Doctoral degree from Tufts University School of Medicine (Ph.D., 1970) with thesis advisor John Nishimura.
Postdoctoral work at UTSW in biochemistry (1970-1972) with postdoc advisor Paul Srere.
Philosophy (phenomenology and philosophy of science) studies at Southern Methodist University with Richard Zaner and David Hausman (1976-1980).
Sabbatical at Yale University (1981) with J.P. Trinkaus (filming cell migration through collagen matrices) and with Maurice Natanson (carrying out reflective studies on the philosophy of intersubjectivity).
Simultaneous science and philosophy publications from the Yale sabbatical establishing multidisciplinary career trajectory.
Science research trajectory
1972 with Paul Srere -- begin studies on cell adhesion to extracellular materials
1980 with Rupert Billingham -- begin studies on fibronectin and wound healing
1984 -- begin studies on cellular reorganization of 3-dimensional collagen matrix cultures to study tissue remodeling
1986 with Charles Baxter and Paul Bergstresser -- test possible therapeutic value of topical fibronectin for non-healing venous stasis ulcers
1989 with Annette Wysocki -- begin studies using human wound fluid to study the human wound environment
2015 with Simon Dalley (Southern Methodist University) and Karen Shepherd (Plano ISD) - begin studies on high school science and engineering fairs.
National committees