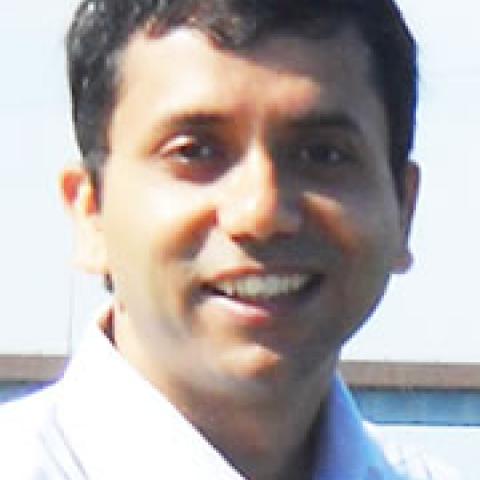 Saikat Mukhopadhyay, M.D., Ph.D.
Associate Professor
Department of Cell Biology
My entire career has been dedicated to studying the mechanisms of signaling at the primary cilium in development and disease. At UT Southwestern, I have built a research group that is at the forefront of studying ciliary trafficking and signaling, ranging from subcellular to organismal scales. We undertake a multi-pronged approach including proteomics, cell biology, biochemistry, reverse genetics, and generation of innovative mouse models to study regulation of signaling pathways by cilia. We have made numerous important contributions to the field of ciliary biology. We have now established tubby family proteins, TULP3 and Tubby as critical determinants for trafficking of almost all known rhodopsin family GPCRs and other membrane associated proteins such as ARL13B to cilia. In parallel, we have been in the forefront of understanding the complex role of primary cilium-generated signaling, particularly that of negative regulation by GPR161, in the Hedgehog pathway. We have also recently discovered that the MYND domain protein ANKMY2 serves as a critical negative regulator of Hedgehog pathway during neural tube development by trafficking multiple adenylyl cyclases to cilia. Our discovery of GPR161 as a moderately strong repressor of the Hedgehog pathway, and our ability to study cilium-generated signaling have unraveled new phenotypes arising from derepression of Hedgehog signaling in multiple developmental paradigms (endochondral and intramembranous bone development, forelimb formation, embryonic cerebellum and forebrain development) and disease contexts (neural tube defects, Shh-subtype medulloblastoma, hydrocephalus, periventricular heterotopia and polymicrogyria, craniofacial defects). By leveraging the role of TULP3 as a master regulator in trafficking of multiple cargo types to cilia, we are now developing inhibitors that can stem progression of polycystic kidney disease and adipogenesis without adversely affecting ciliary morphology.